Some wooden letters from scrap wood.

Restoring straight razor from flea market.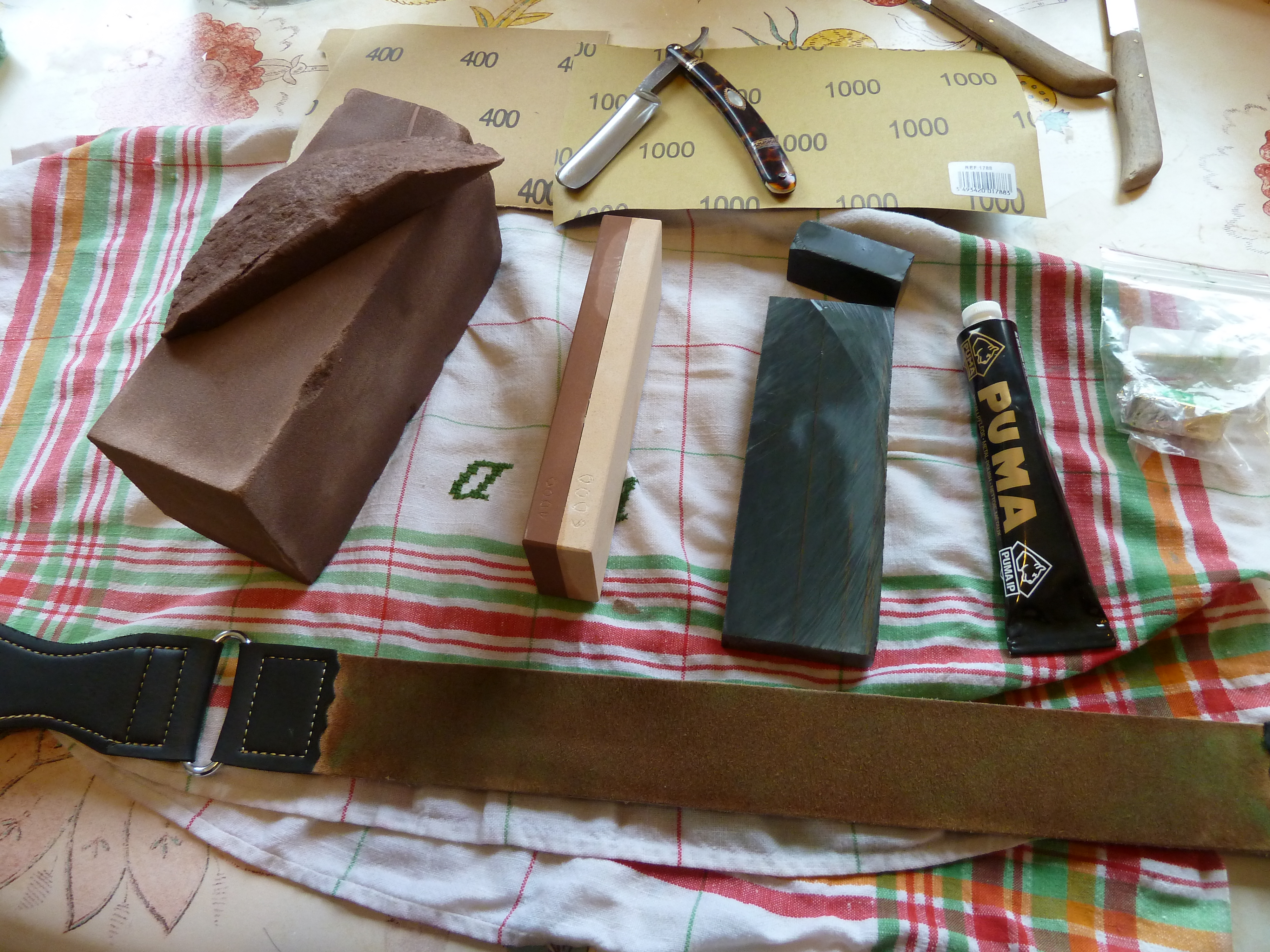 A CHristmas tree from scrap wood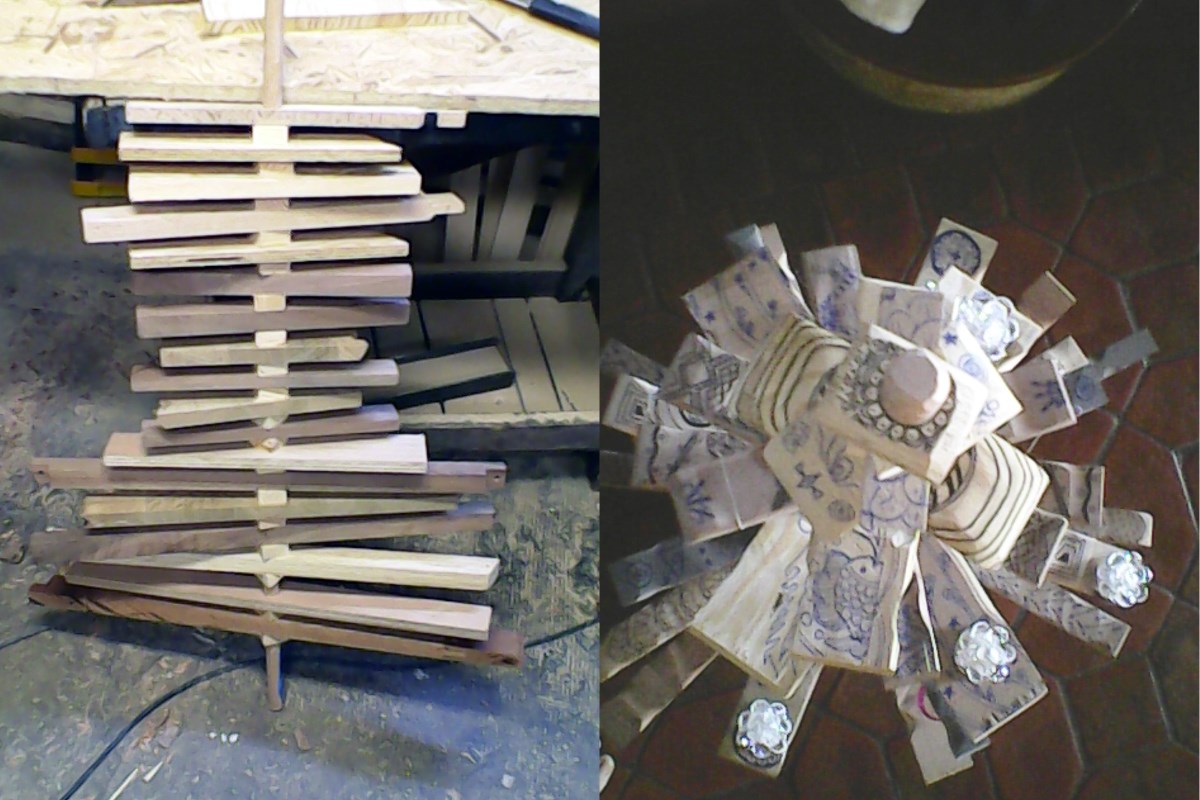 A frame for picture from scrap wood, using a table router.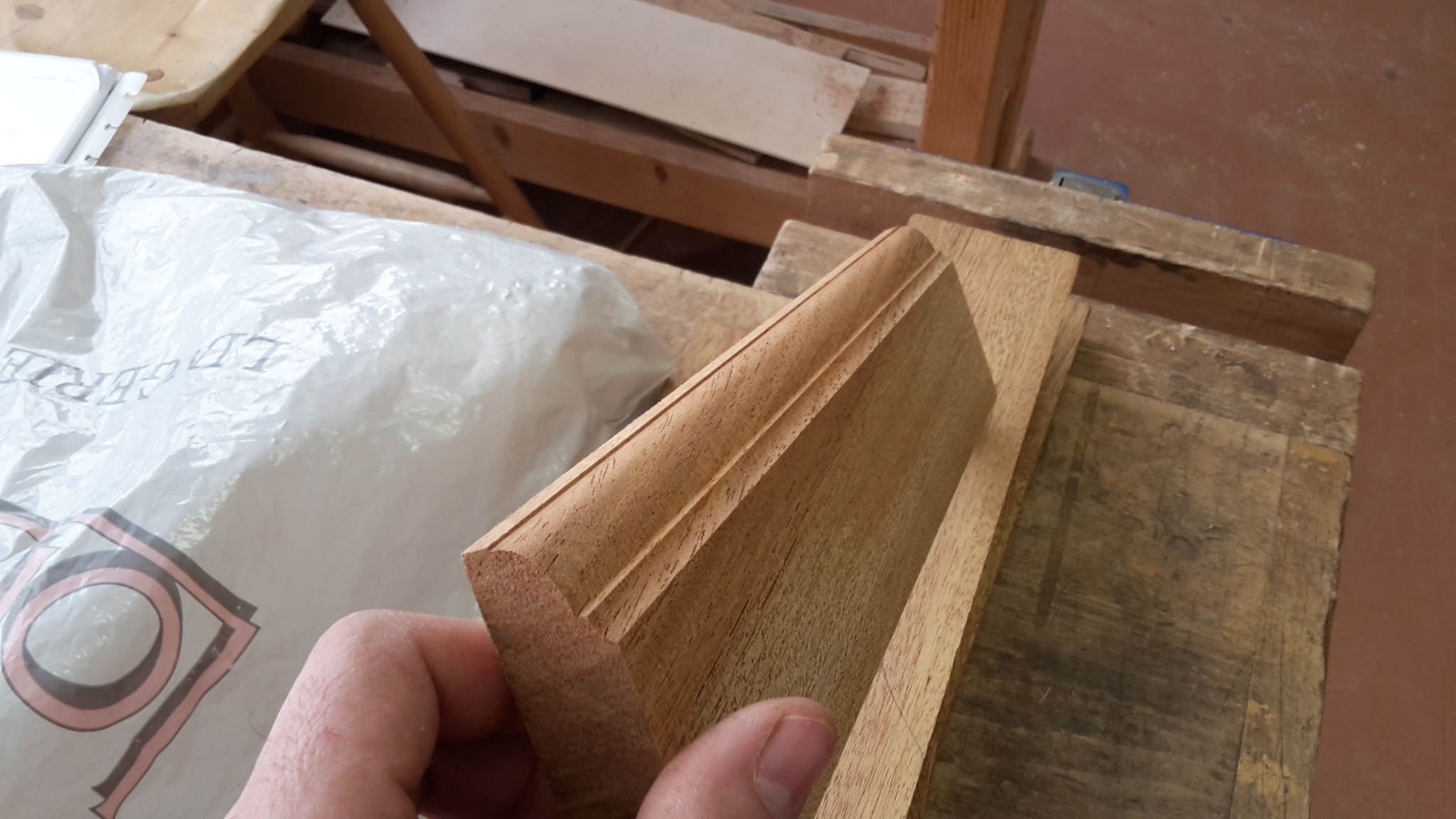 Wood turning spinning tops, trying to imitate onions. Wood are teak, boxwood, Grenadillier.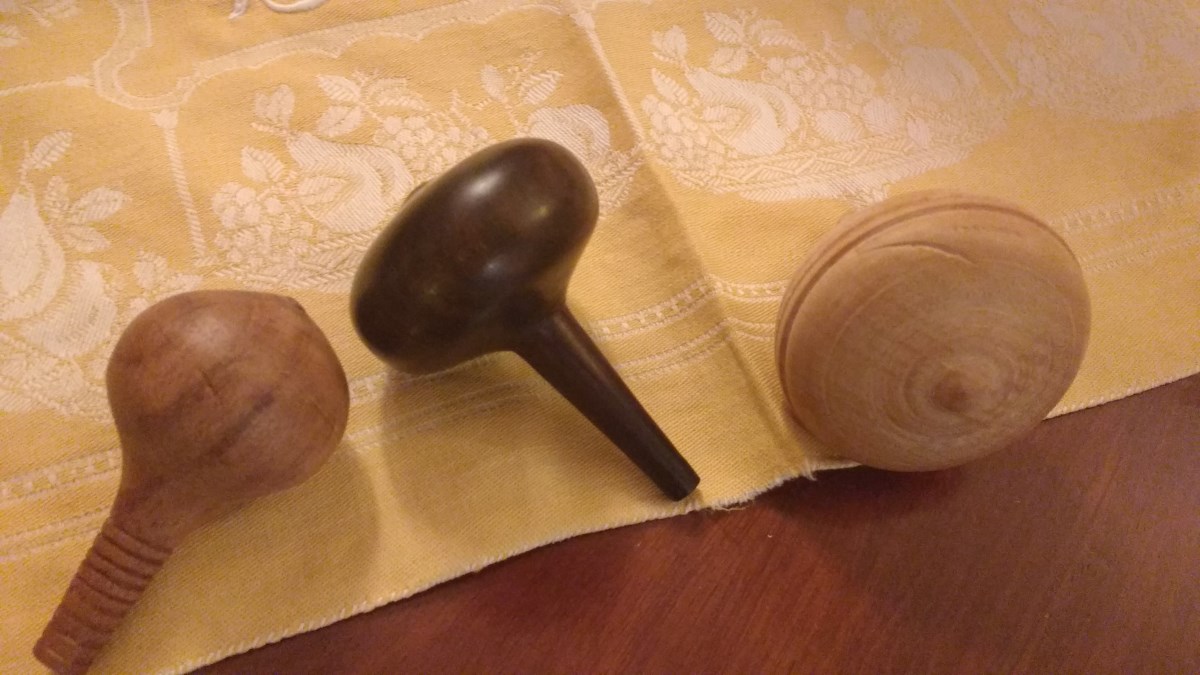 Embossing wet leather with paring knife and metal bits.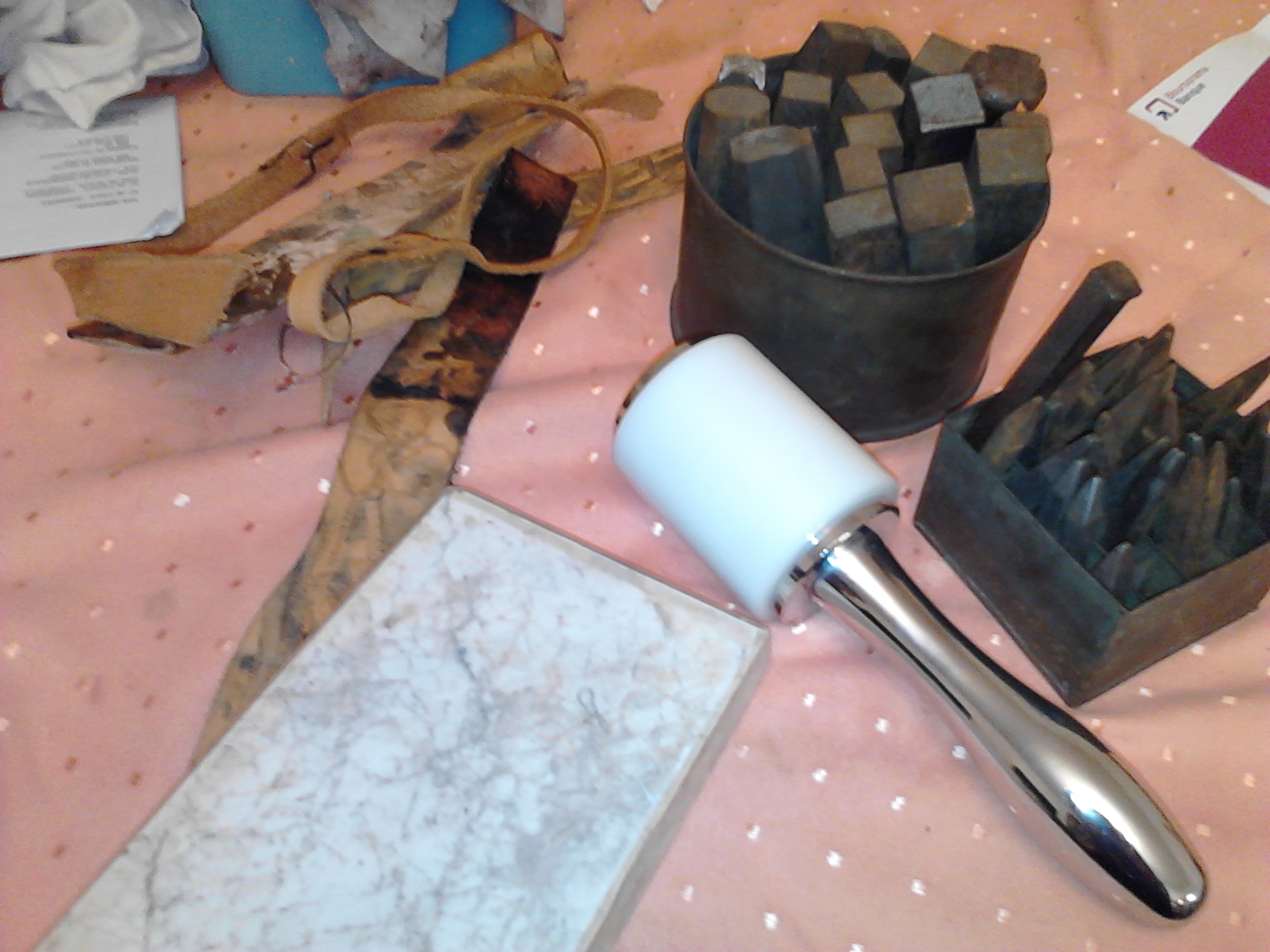 Sculpting sting fish leather for monogramms, super tough skin!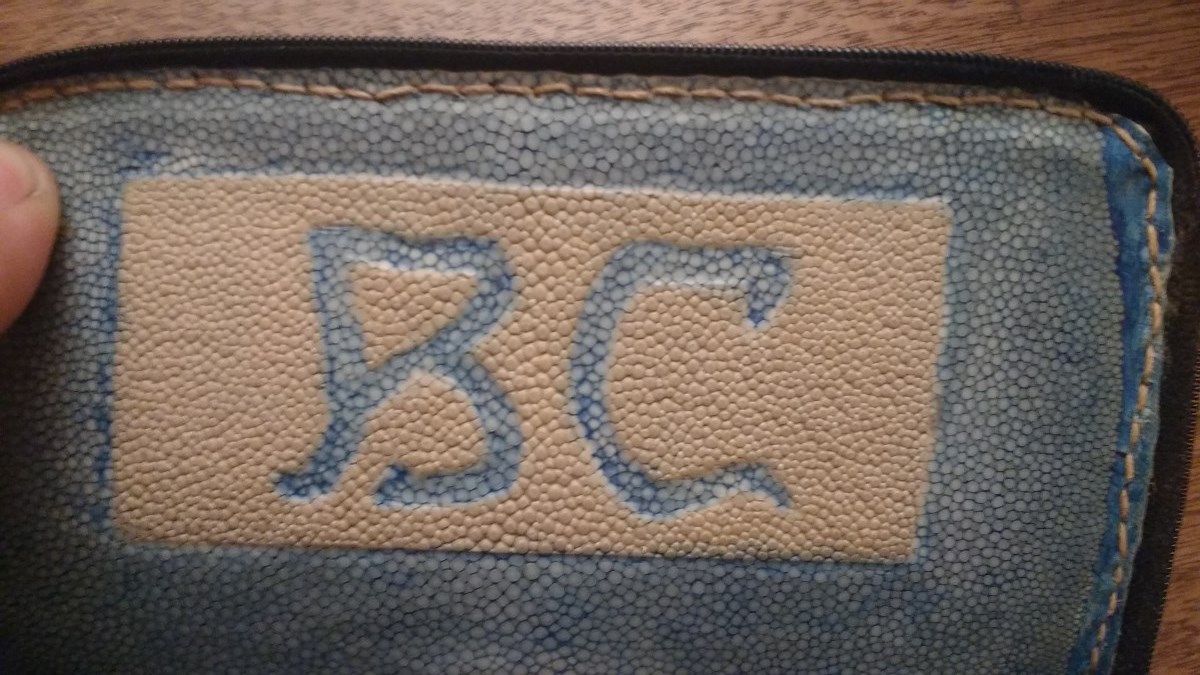 A leather purse with shape inspired by art déco and embossing from modern art.